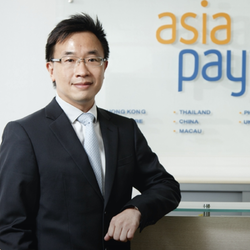 Joseph Chan
CEO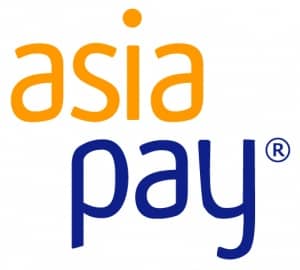 Mr. Joseph Chan, Chief Executive Officer of AsiaPay, founded the company in August 2000. He spearheaded the company and product development together with his management team, to become one of the most successful electronic payment service and technology company in Asia, with operations covering 16 countries.
Through successive positions in banking and finance industries, Joseph has consolidated his expertise and experience in strategic planning, management and implementation of financial, electronic banking, Internet and mobile product services and systems in Asia.
Prior to AsiaPay, Joseph took various management positions at Barings, Citibank N.A., Bank of America and Dah Sing Bank.
Joseph received his Bachelor of Science degree and Master of Economics degree from Monash University in Australia.
Joseph actively participates and contributes to the development of e-Commerce and e-Payment in the community and is an active member of various renowned associations in Asia. And, he is appointed by HK Trade Development Council as member of ICT Advisory Committee, and is awarded" China Outstanding Innovative Entrepreneur Award".
Joseph's achievement has been recognized by the society and Joseph was honorably to receive "Asia Pacific Entrepreneurship Awards 2013 - the Most Promising Entrepreneurship Award" and "EY Entrepreneur of the Year 2014" award. "Cards & Electronic Payments International (CEPI) Asia Disruptor 2016" Award,"2017 (Industry) Influential Leader"
Information about Joseph Chan's session will follow soon.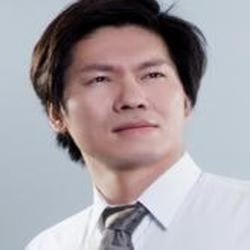 Eugene Chang
Founder
Bedo Construction, ChartGreen consulting, Bedo Blockchain Tech, Terra Inspect Tech
Eugene Chang holds a degree of MBA from Chicago UI, MA of science from the ivy university in Taiwan NTU) and BA of law science and civil engineering. He is also an architect and finance advisor.
He is the author of "The future of bitcoin and blockchain" which is the only and first bitcoin book written in traditional Chinese. He is an enthusiast, advocator in blockchain which he considers the key to better civilization and future.
Information about Eugene Chang's session will follow soon.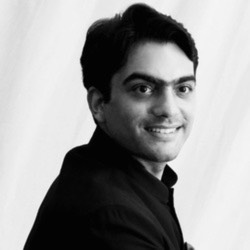 Vinayak Dalmia
Founder
AMBER
Vinayak Dalmia is a technology entrepreneur and political thinker. He has worked with the Indian Prime Minister's Office and McKinsey & Co. Vinayak regularly writes and speaks in the media on technology issues. Vinayak is also a visiting expert at the Observer Research Foundation. He has studied economics at Cambridge and University of California, Berkeley.
Information about Vinayak Dalmia's session will follow soon.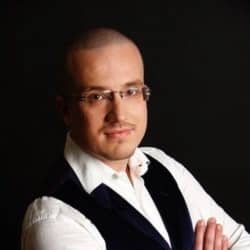 Simon Dixon
CEO and Co-Founder
BankToTheFuture.com
Simon Dixon is the CEO & co-founder of BankToTheFuture.com & author of the book 'Bank to the Future'. An active banking reformer and director of the UK Digital Currency Association & UK CrowdFunding Association, who regularly speaks on the future of finance to governments, businesses, investors and financial institutions. An ex-investment banker that left corporate in 2006 to launch his first business, angel funded by billionaire Peter Hargreaves and advocate of CrowdFunding since raising finance for BankToTheFuture.com through Equity CrowdFunding on it's own platform. You will find Simon regularly quoted & appearing in much of the major press & media including BBC, FT, Reuters, Bloomberg, Wall Street Journal to mention a few.
Information about Simon Dixon's session will follow soon.
Zennon is the Founder and Director of Kapronasia, one of Asia's leading providers of research and consulting services focusing on the financial industry and financial technology. Zennon has been involved in the financial technology industry for over 20 years and has been published and mentioned in numerous online and offline publications including the Wall Street Journal, the FT, New York Times, the Economist, Reuters, Bloomberg, Forbes, and the South China Morning Post. He is a regular participant in industry events both in Asia and globally covering all topics financial technology and digital currency and has testified in front of the U.S. Congress on issues of China fintech.
Zennon is also the author of 'Chomping at the Bitcoin: The History and Future of Bitcoin in China' published by Penguin. Before Kapronasia, Zennon was the Global Banking Industry Manager for Intel based out of Shanghai, China and, prior to Intel, was the CIO for Citigroup Portugal. He holds a Bachelor's of Science in Computer Science from Syracuse University and an MBA from INSEAD.
Information about Zennon Kapron's session will follow soon.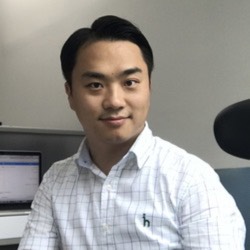 Deokyoon Ko
Principal Researcher
Finotek
Deokyoon Ko received a Ph.D. degree in computer science at Sogang University, Korea. Ko worked in Saehan Information Systems as a software engineer for years. Ko lectured as a research professor in Sogang University and Shinhan University. Currently, he works in Finotek as a principal researcher on Financial Artificial Intelligence.
Information about Deokyoon Ko's session will follow soon.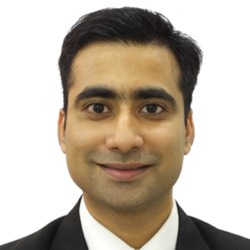 Pranav Kumar
Associate Director, Investments
LeapFrog
Pranav is an Associate Director, Investments at LeapFrog based in Singapore, a financial inclusion focused fund with AUM of US$1 Bn. He invests in financial services and fintech companies in Asia, and post investment manages portfolio companies including Board Director and Observer roles.
Pranav has about ten years of experience in private equity investment, management consulting and development financing. Before joining LeapFrog, Pranav worked with the World Bank Group based in Singapore. Prior to that, Pranav was an Engagement Manager at McKinsey & Co.
Information about Pranav Kumar's session will follow soon.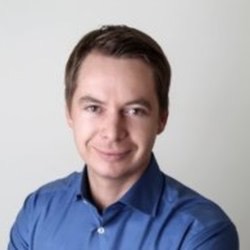 Pavel Matveev
CEO
Wirex Limited
Pavel is a FinTech expert with over 13 years of deep technology experiences gained from working within capital markets in senior roles at Morgan Stanley, BNP Paribas, Credit Suisse, Barclays Capital, to name just a few. He has led developer teams for Russian and international IT companies, worked as a senior solutions architect and holds an MSc in Computer Science from one of Russia's prestigious universities. Pavel is driven by an urge to 'make Bitcoin simple' so as many people as possible can experience the financial freedoms afforded by the cryptocurrency.
Information about Pavel Matveev's session will follow soon.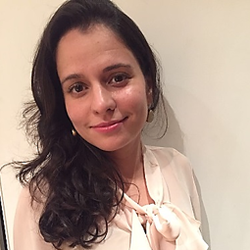 Shikha Mehra
International Tax
OP Jindal University
After pursuing her undergraduate degree in Economics and Physics at the University of Pennsylvania, Shikha completed her LLB and LLM from the Jindal Global Law School, specializing in Tax Law.
After a 3-year stint in corporate law practice and policy work at the IICA (Indian Institute of Corporate Affairs), she now holds a faculty position at Jindal Global Law School, designing and delivering courses on Tax and Property Law. She has also been actively speaking and writing on topics such as taxation in the digital economy and application of OECD (BEPS) guidelines to the Indian context.
She is an active speaker and trainer with recent engagements including tax training on GST to State Civil Service Officers in India & at the CII (Confederation of Indian Industries). She's on the panel of DABFI (Digital Asset and Blockchain Foundation of India) and is actively involved in the crypto-ecosystem as a writer and speaker, engaging with businesses, consumers and revenue officials on the conceptual, technological and regulatory evolution of Crypto Currencies and the underlying Distributed Ledger Technology. As a subject expert, she recently spoke at the IFA conference in Mauritius, Digital Symposium in Singapore organised by Prof Jeff Owens (Ex-director of Centre for Tax Policy, OECD) and is invited to speak by Prof Roy Rohatgi at the Foundation of International Tax conference in Mumbai. She is also part of a global multi-stakeholder committee; a joint collaboration between Vienna University, Austria and NET (new economy taxation) which explores how businesses and tax administrations around the world are reacting to and managing the disruptive effect of new and emerging business models and Blockchain technology in Asia.
Links to her presentations, interviews and papers can be found at:
Information about Shikha Mehra's session will follow soon.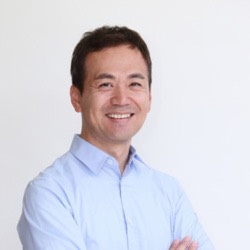 Andrew Park
Managing Director
Visa International
Andrew Park is Managing Director at Visa International in Korea who collaborates with banks and credit card issuers to provide safe and most convenient payment experience to Korean consumers. After spending over 20 years in financial and payment industry, Andrew provides distinctive thought leadership and insights in continuous evolution of digital payment ecosystem. Andrew gained expertise in credit and digital payments markets as he held various positions at JP Morgan Chase.
Andrew holds BS in computer science and MBA from Columbia University and MS in direct marketing communications from New York University.
Information about Andrew Park's session will follow soon.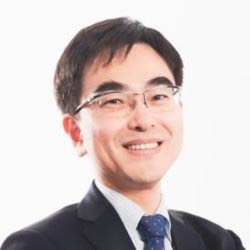 SeYoul Park
Senior Certified IT Architect, CTO Office
IBM Korea
SeYoul Park is the financial architect leader for banking and financial markets and also blockchain technical leader in IBM Korea. In this role, he oversees the development and delivery of IBM's points of view regarding innovation and differentiating capabilities for Front Office, Customer Servicing and Multichannel Transformation for Banking and Financial Markets. He was a keynote speaker at several FinTech, AI and Blockchain conferences. He also has many customer projects experiences and focuses on FinTech, Digital bank based on Open API, Robo-Advisor, Omni-channel and AI areas.

Information about SeYoul Park's session will follow soon.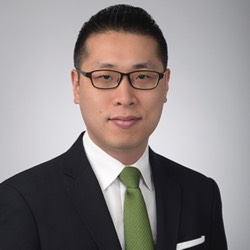 Sangyoon Park
Lawyer
Kobre & Kim LLP
S. Nathan Park is versatile litigator who has handled every type of complex financial litigation, including cross-border matters involving securities and derivatives. He often represents clients in connection with regulatory investigations involving U.S. and Korean authorities. He also has experience with international judgment enforcement and international arbitration.
Information about Sangyoon Park's session will follow soon.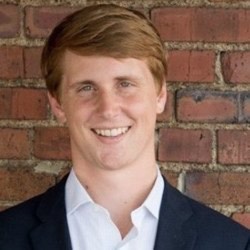 John Riggins
Head of Operations, Asia Pacific
BTC Media LLC
As Head of Operations, Asia Pacific of BTC Media LLC, John Riggins is a leader in digital currency and distributed ledger communications. After realizing the disruptive potential of blockchain technology for global trade while working in revenue strategy at FedEx, John joined BTC Media, a corporate group that includes The Distributed Ledger, Distributed Events, Distributed.com, Bitcoin Magazine, yBitcoin and Gongshi Tan. BTC Media is now the world's preeminent Blockchain and digital currencies focused media group, reaching readers worldwide and representing over 130 fintech advertisers ranging from startups to multi-billion-dollar Fortune 500 companies.
John's previous entrepreneurial ventures include Forza Financial, a microfinance company he co-founded and grew from concept to a leading domestic MFI in the US. John also provides consulting services for companies and institutions who are seeking to break into the Blockchain space. John was an Honors student at the University of Alabama where he earned degrees in economics and Mandarin Chinese. Originally from Memphis, Tennessee, John now lives and works in Shanghai, China, where BTC Media makes its Asia headquarters.
Information about John Riggins's session will follow soon.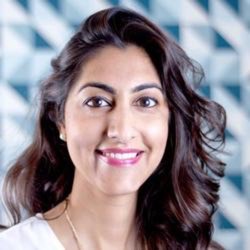 Luvleen Sidhu
Co-Founder, President and Chief Strategy Officer
BankMobile
Luvleen Sidhu is Co-Founder, President and Chief Strategy Officer at BankMobile, a completely digital bank, offering an entirely fee-free checking account, aimed at helping the underbanked, millennials and middle-income Americans have an affordable, effortless and financially empowering banking experience. She is also a member of the BankMobile Board of Directors and Director and Founder of the BankMobile Foundation.
Sidhu, along with her father Jay Sidhu, co-authored, "Why Can't Banks Be As Easy As Uber?: BankMobile And The Real Future Of Banking," which reached #1 International Amazon Best Seller-status and landed the authors on Amazon's Top 100 Authors list in Business and Money in less than 24 hours. She has also been recognized in the industry for her accomplishments. She was named CEO Connection's 2017 Mid-Market Young Leader and one of its 2017 Most Influential Women of the Mid-Market; one of Bank Innovation's top innovators worldwide in June 2017, 2016 and 2015; and 'Most Innovative Woman in Banking - Greater New York' and 'Best Women Owned Financial Services Company - New York' in Corporate America's 2016 American Businesswoman Elite Awards, among others.
Sidhu has been featured regularly in the media including on CNBC, Bloomberg Radio, Yahoo Finance, Fox News Radio and in The Wall Street Journal, Forbes.com, American Banker, Crain's New York, FoxNews.com, among others. She is also a national and international speaker at industry conferences and at undergraduate and graduate programs, where she encourages financial innovation and entrepreneurship.
Sidhu holds a Master of Business Administration from The Wharton School at the University of Pennsylvania and a Bachelor of Arts Degree in Government from Harvard College.
Information about Luvleen Sidhu's session will follow soon.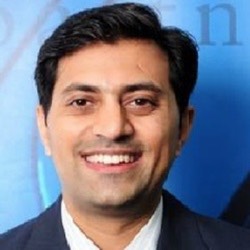 Shailendra Soni
Industry Manager, Enterprise Communication
Frost & Sullivan
Shailendra Soni has more than 10 years of experiences in research & consulting in thw ICT area. He graduated from the University of Mumbai with a Bachelor of Engineering, Instrumentation and also holds a Master in Marketing Management from the same school. Currently, he is leading a study on Fin-tech in cooperation with a geographically distributed team of 20 members.
Information about Shailendra Soni's session will follow soon.