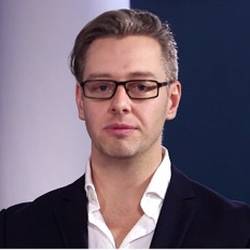 Greg Dwyer
Head of Business Development, Marketing & Sales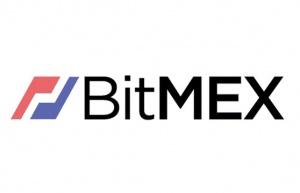 Greg Dwyer graduated with a First Class Honours Double Degree in Mathematics and Finance from the University of Sydney. He then worked for Deutsche Bank in commodities and equities as a derivatives trader and market maker for Deutsche Bank's ETF business. He has been activity trading in the crypto market over the past 4 years and has extensive knowledge of trader profiles, trading strategies and the microstructure of trading platforms. He joined BitMEX as the Head of Business Development, Sales and Marketing where he focuses on business strategy, market expansion and institutional-grade client adoption.
Information about Greg Dwyer's session will follow soon.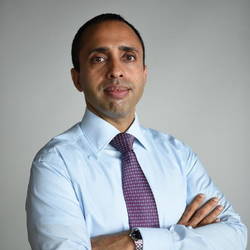 Pradeep Goel
CEO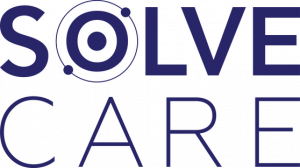 Pradeep has deep expertise in health and human services, finance and technology. He has been in the CEO, COO, CIO and CTO roles at various innovative technology companies, for more than 25 years.
Pradeep was deeply involved in designing and building solutions for public programs such as Medicaid eligibility and enrollment, Children health insurance program administration, Medicare claims, SNAP/TANF administration and payments, Child Welfare program administration, and many others.
He has worked for and with commercial insurance companies as the top technology executive, and implemented employer sponsored benefit administration, consumer engagement, insurance exchanges and health information exchanges.
During the last 26 years, Pradeep Goel has built 4 healthcare IT companies and has been at the top of Deloitte's
Technology Fast 500, INC500/5000 fastest growing companies lists multiple times. Pradeep was also included in the 100 most promising entrepreneurs globally, complied by Goldman Sachs.
Information about Pradeep Goel's session will follow soon.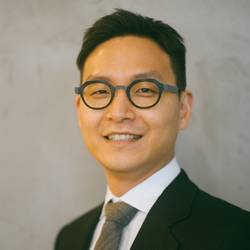 Jae Woo Ha
Head of Korea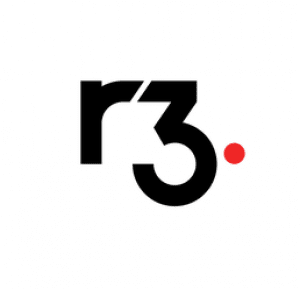 Jae Woo is currently Head of Korea at R3. He previously held the role of Executive Director at Morgan Stanley (HK) for Institutional Equities. Prior to this, Jae Woo was an Investment Banking Analyst at HSBC Global Securities in Seoul.
Information about Jae Woo Ha's session will follow soon.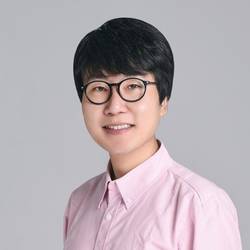 Aiden Ha
Director of Business Development

Aiden Ha is the Director of Business Development at Metadium, a next-generation blockchain protocol. He is helping the project grow by strategically expanding its partnership network and is committed to delivering the value of blockchain based identity to end-users. He has founded Friendeli, a food/grocery delivery service in Malaysia and is a recognized expert in strategy execution and business development. He has also served as General Manager for Smilegate SEA, the subsidiary of a Korean games company Smilegate, and gained experience in service design, operations, business development and M&A. He started his career at Hyundai Engineering Co. Ltd., as Global Project Financing Specialist and earned his Bachelor of Science in Business Administration from Seoul National University.
Information about Aiden Ha's session will follow soon.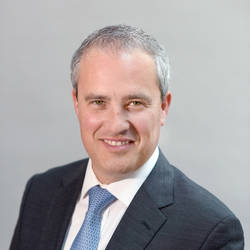 Jonathan Huth
Lawyer

Jonathan Huth is an accomplished trial lawyer who focuses his practice on financial products and services disputes, cross‐border investigations and U.S. regulatory enforcement matters for clients based in the UK and greater Europe. He brings government, in‐house and corporate counsel experience to matters involving market manipulation, futures andderivatives, securities and financial fraud. Before joining Kobre & Kim, Mr. Huth was associate general counsel at HSBC Bank in London, where he conducted cross‐border investigations and served as defense counsel in matters posing significant exposure, including allegations of financial crimes. Earlier in his career, Mr. Huth was a senior trial attorney in the Division of Enforcement at the U.S. Commodity Futures Trading Commission (CFTC). There he handled enforcement actions related to benchmark and market manipulation, fraudulent on‐exchange futures and off‐exchange forex, and Ponzi schemes. With respect to benchmark manipulation, Mr. Huth investigated and oversaw certain aspects of the resolution by several global financial institutions involved in both the Libor and the Foreign Exchange Benchmark matters. He also worked closely with regulators including the DOJ, the FCA, the Monetary Authority of Singapore and Japan's Financial Services Agency in parallel criminal and civil investigations.
Information about Jonathan Huth's session will follow soon.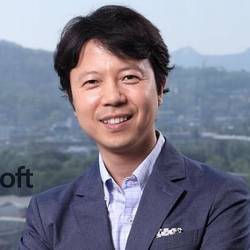 Chan Uk Jin
Senior Product Marketing Manager

Chan Uk Jin has been working as a technology engineer and customer technology strategist at Microsoft for more than a decade in various industries in Korea. Chan Uk is currently in charge of product marketing strategy and has been responsible for marketing and business management for Microsoft's cloud-based Data + AI. IT Donga, Seoul Economy, CIO Biz, and IT Daily conducted various interviews on cloud strategies, hybrids, and data centers. In recent years, he has been working as a speaker on recent IT technologies such as AI technology and blockchain technology at Gyeonggi Business & Science Accelerator and Korea Copyright Protection Association. He also performed the project manager of Korea Azure Data Center launching project.
Information about Chan Uk Jin's session will follow soon.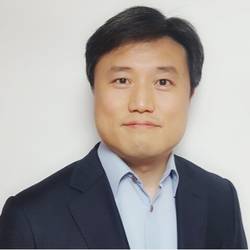 Brandon Jo
Senior Advisor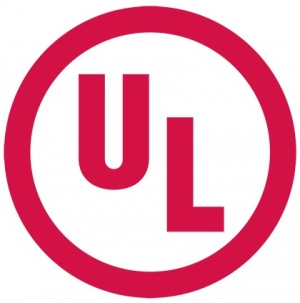 Brandon is the senior advisor of Payment Security, Data Security, EMV, Mobile Payment and Transit Practice within UL. From a thorough understanding of the context he advises on payment schemes, payment/data security and e/m payment methodology.
His special interests are providing a valuable security advice based on understanding of the customer's business environment and network architecture. Additionally he is also interested in the elicitation of the business requirements and their translation into technical requirements and specifications. An open eye on the possible business of payment with the security, mobile and ID market gives him an all-around view. His analytical and precise attitude results in consistent deliverables.
He is certified for CISSP, PCI QSA and ISO 27001.
Information about Brandon Jo's session will follow soon.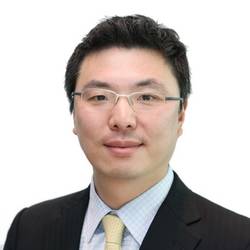 Young Suk Kim
Partner, Asia-Pacific FSO Performance Improvement Lead and Korea Digital Lead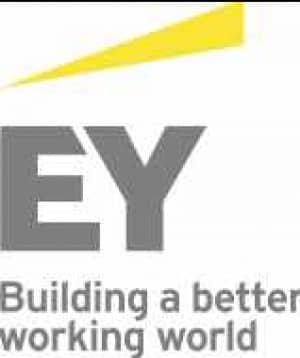 Young-Suk (YS) is currently a digital leader at EY Korea and a PI leader in EY Asia-Pacific Financial Services Organization (FSO). He is also leading EY Korea's "Enterprise Blockchain" Center of Excellence (CoE) integrated with EY Global Blockchain practice. Prior to joining EY, he was leading Accenture's customers and channel innovation consulting services for financial institutions.
Information about Young Suk Kim's session will follow soon.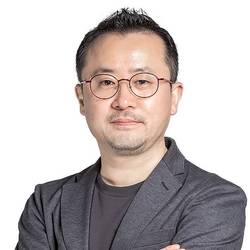 Matthew Lee
CEO

Heewoo Lee is managing the blockchain business and token investment in LINE, Japan's biggest messaging app. LINE launched its own cryptocurrency called LINK last September. Essentially, LINK is a cryptocurrency that is designed to increase the adoption of decentralized applications (DApps) deployed by the Line development team by incentivizing users accordingly based on their activity on the LINK Chain, LINE's blockchain platform. The LINK ecosystem refers to the cryptocurrency environment that shares the general-purpose coin. Lee has been the center of LINK and blockchain business while planning, designing and developing LINK.
Lee is passionate about cryptocurrency and blockchain business, and has contributed to many crypto projects, including early stage investment to ICO projects.
A Korean citizen by birth, he has studied economics and has Ph.D in Management Information System. Most of his business careers, he worked for venture capital and startups.
Information about Matthew Lee's session will follow soon.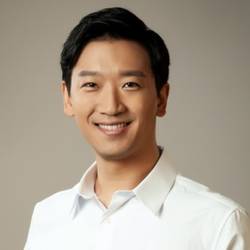 Seung Hyo (Ed) Lee
Chief Product Officer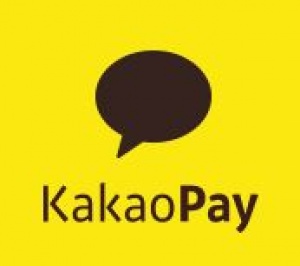 Seung Hyo (Ed) Lee is managing the orchestration of a vast portfolio of services as Chief Product Officer (CPO) at Kakaopay, a tech-fin subsidiary of Kakaotalk. Kakaopay spun off from the the undisputed messenger service leader in Korea with a clear vision to deliver an comprehensive financial services platform in 2017. Ever since introducing the very first mobile payment to the Korean market in 2014, Kakaopay is expanding its service offerings from P2P money transfer, online and offline mobile payments, invoicing, universal membership, self-authentication and e-signature to professional investments.
After working in the US for over 10 years at PayPal and Oracle, Ed spent 4 years at Samsung Electronics to lead service strategy and product management teams before joining Kakaopay. He holds BS and MS degrees from Carnegie Mellon University.
Information about Seung Hyo (Ed) Lee's session will follow soon.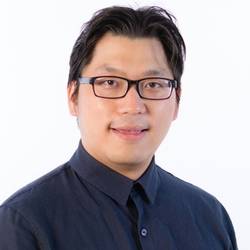 Eunsol Lee
Co-Founder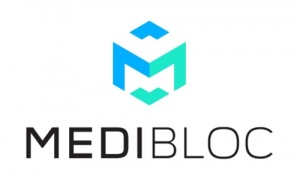 As Co-founder of MediBloc, a pioneer in the medical blockchain, Eunsol Lee is a specialist in radiology, a developer and a businessman. Eunsol is a medical doctor and developer and knows how to bring meaningful services and create platforms to patients, individuals, medical institutions, pharmaceutical companies and other ecosystem constituents. MediBloc is building a personalized healthcare information platform that draws on the future of digital healthcare.
Information about Eunsol Lee's session will follow soon.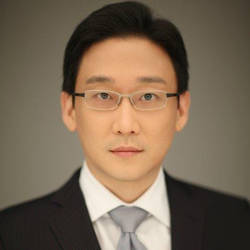 David Lee
Managing Director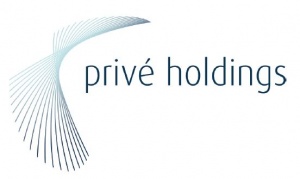 David Lee is a Partner and the Managing Director of Privé Holdings Limited and is responsible for business innovation, which includes business development, operational performance, investor relations, financial reporting, strategy, and legal and compliance of the organization. David officially joined Prive in March 2016. Prior to joining Privé, David worked as a portfolio manager at a regional private equity fund, in charge of structuring exit strategies for investments. He also successfully managed and supervised the IPO process for a recent listing in Hong Kong. In addition, David also worked in the investment banking industry at Credit Suisse and began his career in New York at Cleary Gottlieb, a Wall Street law firm. David graduated from Harvard Law School and holds a CAIA certificate. He also holds a practicing solicitor license in Hong Kong and is a member of the NY Bar Association. He is also a member of the Hong Kong Securities Institute and holds the designation as a Type 1, 4, 6 and 9 license holder.
Information about David Lee's session will follow soon.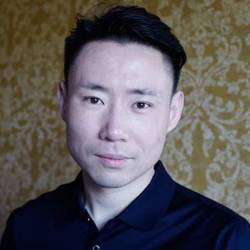 Jun Li
Founder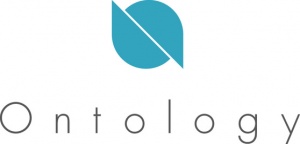 Jun Li has a rich academic background, including a Bachelor's degree in Computer Science, Master's in Communication Engineering, MBA, and PMP. He is a senior blockchain architect and blockchain solutions professional with 16 years' work experience in IT and fintech. Li previously provided technical architecture, management, and planning support for top international IT firms and major Chinese financial exchanges. He has taken part in the architecture design and technical management of many major systems, and has built up multiple technical teams and systems from scratch. Li also has a profound knowledge of the finance industry, excelling at internal management and external communication.
Information about Jun Li's session will follow soon.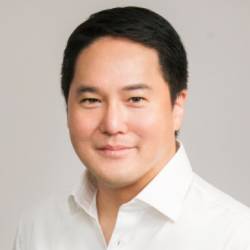 Max Liu
Co-founder & CEO
Max Liu is Co-founder and Chief Executive Officer of EMQ. A veteran of the financial services industry, Max's career spans more than 20 years across Asia and the United States. Across Asia, Max has seen how conventional banking excluded large segments of society, particularly low-income overseas workers from having access to financial services. Over time, these overseas workers have become a pillar of the economy while providing a critical lifeline to millions of households in the developing countries. This has inspired Max to build a financially inclusive business leveraging Fintech innovation to meet the needs of the overseas workers. Founded in 2014, EMQ is the leading financial settlement network across Asia that provides an infrastructure to accelerate the economic development in the region while supporting the financial inclusion initiatives in the underserved region. Leveraging a strong partner ecosystem of financial institutions, telco providers, messaging platforms and payment processors, the company offers individuals and businesses a seamless cross-border remittance experience with immediate access to thousands of distribution points across North and Southeast Asia.
Earlier, Max served as a founding member and portfolio manager of the Special Situations Asia team at Citadel Investment Group, a global multi-strategy hedge fund with US$26 billion in assets under management. At Citadel, Max led the Greater China team that sourced, structured, invested, and managed assets across the capital structure. Prior to Citadel, Max held several leadership roles at Goldman Sachs & Co. in New York and Hong Kong in the Fixed Income, Currencies, and Commodities division and served as the Head of Proprietary Research for the Asia Convertible and Credit Trading Group. Max received his Bachelor of Science degree from the Olin Business School at Washington University in St. Louis. He was also named as a Young Global Leader by the World Economic Forum.
Information about Max Liu's session will follow soon.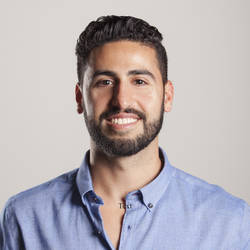 Jeremy Musighi
Founder & CEO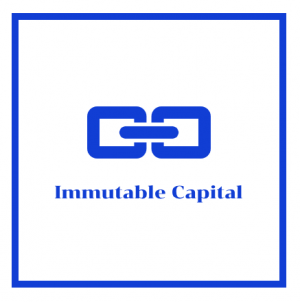 Jeremy is the founder and CEO of Immutable Capital, a blockchain consultancy and cryptoasset investment firm. Jeremy has been actively researching, studying, and investing in cryptocurrencies since 2013. Previous ventures include serving as co-founder and COO of Revenue.com; a venture-backed adtech company that was acquired for $10MM by EquityAds in 2018. He was also founder and CEO of Sesh, a digital lifecoaching platform, and the founder and director of Meshnet LA; a 501(c)(3) nonprofit organization that built a decentralized internet infrastructure in Los Angeles.
Information about Jeremy Musighi's session will follow soon.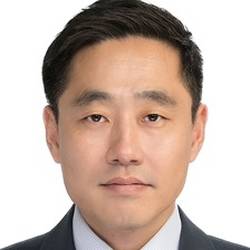 Andy Nam
Chief Information Officer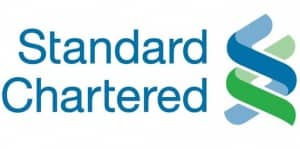 Andy Nam was appointed as Chief Information Officer (CIO) of Standard Chartered Bank Korea limited in Oct. 2016. In his current role, he is responsible for delivery of Technology Solutions & Services and Operations Management & Control to the business.
Andy joined Standard Chartered in 2010 as a Core Banking Architect in Singapore. Following this role, he held the positions of Head, Country Technology Management/PMO and Program Director at Standard Chartered Bank Korea between 2012 and 2015. Following that, he was appointed as Head, Architecture, Process, Data and Integration based in Singapore in Jan. 2016.
In his previous roles, he has contributed significantly to planning, designing and implementing bank-wide architecture and relevant processes, working very closely with the business to drive performance of the Bank. He also provided strategic leadership in managing technology infrastructure/data center operation and data in Korea, successfully relocating its old data center into the new state-of-the-art data center and enhancing security posture across the Bank.
Before joining the Bank, Andy worked in global management consulting firms including Accenture, BearingPoint and Ernst & Young in Korea and New York, leading development of business and IT strategies for clients in the financial industry. He was Chief Strategy Officer and Chief Financial Officer for one of the major construction companies in Korea, Hyunjin Everbill.
Andy holds Ph. D in Information from Yonsei University from Korea as well as Master of Business Administration (MBA) in Marketing and MIS from State University of New York at Buffalo. He also holds Executive MBA from Korea Banking Institute. He enjoys taking a walk, listening to music, watching baseball and playing golf. He is married with two children.
Information about Andy Nam's session will follow soon.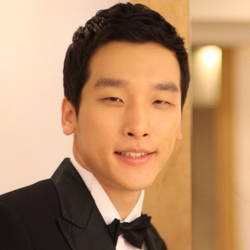 Terry (Chang-Yun) Oh
Head of Citi Korea Innovation Lab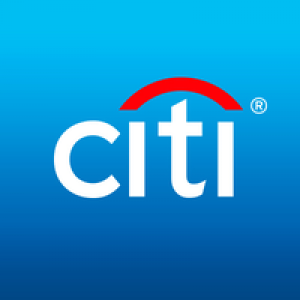 Terry (Chang-Yun) Oh is the innovation lead for Citibank Korea, with primary responsibility of defining the vision, strategy and deliver innovation initiatives using emerging technologies. He is a founding member of Citi Korea Innovation Lab, sponsored by CEO of Citibank Korea. He has been working in various digital and innovation areas successfully at Citi such as Chief Architect, IT strategy, governance, project management and software quality assurance for the last eleven years.
Terry is a transformational leader and passionate in empowering people and advancing organizations by leveraging technology innovations and creative problem solving. He is a keynote speaker at international banking and technology forums. He spoke about "An Era of Coexistence with AI: Robotic Process Automation" at Inside Fintech Conference & expo in Nov. 2017. He has a Master of Business Administration (MBA) degree from Korea University.
Information about Terry (Chang-Yun) Oh's session will follow soon.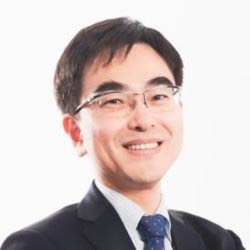 SeYoul Park
Blockchain Technical Lead, CTO Office
<![endif]-->
SeYoul Park is blockchain technical leader and was formerly financial architect leader for banking and financial in IBM Korea. In this role, he oversees the development and delivery of IBM's points of view regarding innovation and differentiating capabilities for blockchain businesses for cross-industry. He was a key speaker at many Blockchain, AI and Fintech conferences. He also has experiences with customer projects in blockchain and banking & finance service sector and focused on hybrid blockchain in leveraging public and private.
Information about SeYoul Park's session will follow soon.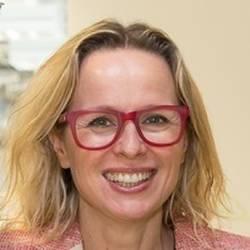 Maria Pennanen
CEO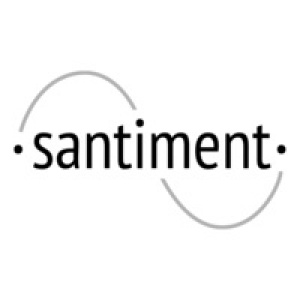 Maria is ranked top fintech influencer in the DACH region. She is an investor and CEO Santiment Deutschland GmbH a data insights provider for crypto markets. She is an experienced manager with 20 years of in-depth experience in B2B sales and marketing within Europe and Asia where she developed a passion for learning and profitable growth. She is a qualified executive coach educated in INSEAD. She is involved in numerous German, Finnish and Israeli start-ups and invests in SAAS and Fintech startups.
Information about Maria Pennanen's session will follow soon.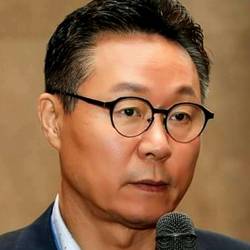 Keun-young Shin
Chairman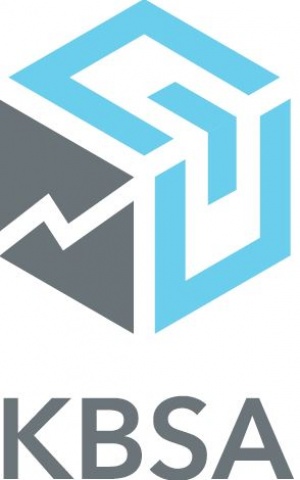 Leading Korea's largest blockchain startup association, Shin was born in Seoul and has more than 3 year of residence in Saudi Arabia, Canada, and China. After seven years of his first job at Ssangyong E & C after graduating from college, he started his business at the age of 35 and raised his sales to KRW 100 billion in 7 years. Shin sold three companies that he founded, including M & A, to H group, Korea's Top 30 conglomerates. Since then, Shin have managed NetSecure Technology, another publicly traded company acquired through M & A while listing re-launched Soft Land on KOSDAQ, and sold two listed companies. He returned to Canada after a year of sabbatical years and challenged his new business. Shin, enthusiastic about his business, founded 16 startups in a row. Shin has experience as an accelerator to invest and consult in a number of venture companies with the sale of the company and experience developing software in a relatively early stage of IT. He has always enjoyed challenging new challenges. Thinking of Glopin as the last business of life, Shin as a blockchain convict, entered into blockchain business. His hobbies are reading and writing, and now he is also working as a columnist for Hankyung.com.
Information about Keun-young Shin's session will follow soon.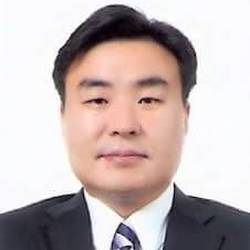 YeongJun Yang
Executive Director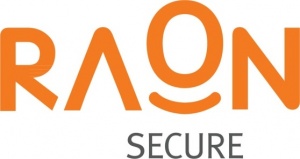 YeongJun Yang, an Executive Director of Blockchain Division, is responsible for the development of 'InfoWallet' business, a verifiable claim wallet based on FIDO and blockchain, at Raonsecure. Prior to joining Raonsecure, Yang led the payment and authentication teams at LG U + and other ICT start-ups, leading the development of mobile payment, mobile self-authentication and various mobile Fintech services. He majored in psychology at Seoul National University.
Information about YeongJun Yang's session will follow soon.